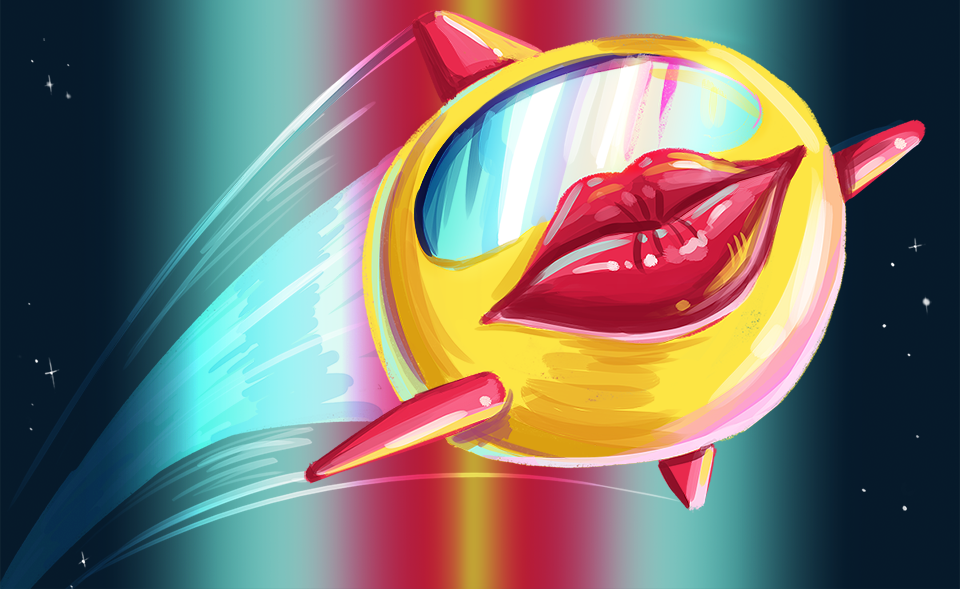 Kiss Planet
A downloadable game for Windows, macOS, and Linux
Somewhere, in the depths of darkest space, there's a planet full of wondrous beings: Kiss Planet. No outsiders have ever found this magical place... Until now...
Built as part of the DrawFee Game Jam sponsored by Crunchyroll, this magical hybrid side-scroller/visual novel will have you looking for love in the right place: space.
Presented by Pillow Fight Games!
Created By
Jo Fu | Conrad Kreyling
Art By
Caldwell Tanner | Nathan Yaffe

Music By
Jo Fu | Akash Thakkar
WE'RE SORRY.